Spotted on the catwalk for Betsey Johnson, this gorgeous stenciled lace look created by Redken's leading stylist Peter Gray.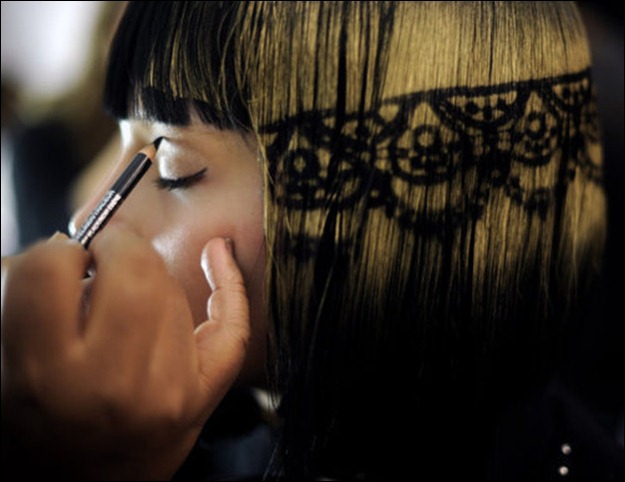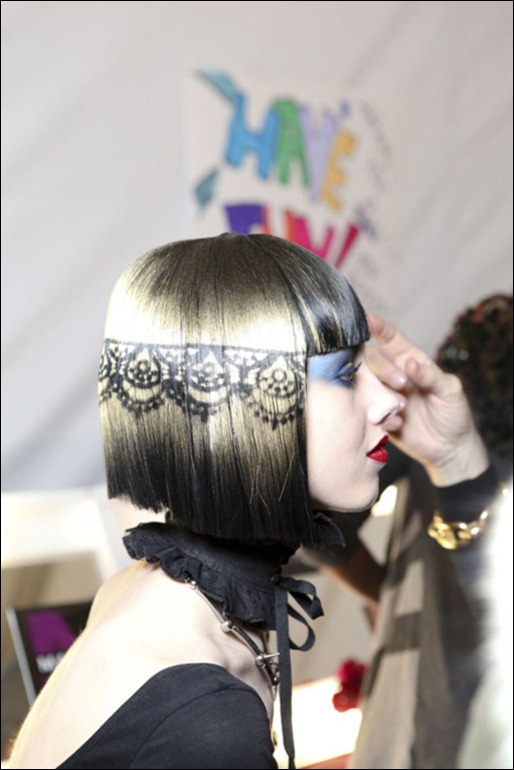 Peter created this gorgeous look by using black wigs, cut into bobs. They were influenced by Uma Thurman in Pulp Fiction as well as the Sassoon bobs and Cleopatra fringes, the lace effect was added because Peter thought a simple bob shape was simply not 'Betsey' enough and for those of you who know Betsey we know he was right. This stunning lace look made it all the more special. Gray used lace as the stencil and while it was wrapped around the head, he used color spray to create the look.
The hair/wigs had to be blow dried and flat ironed very straight first as the stenciling effect doesn't show well on textured hair.
Thanks to these sources for the pictures…….Source, Source, and Source